The Purpose of Salt in The Home
Unnoticed to many householders, salt is a powerful, helpful resource to have in active use within the household. The product is generally taken lightly by many people especially those who live in the Tropics.
Today I will try my best to bring out some of the hidden values and use of the precious commodity Salt.
There are several useful ways to salt in and around the house.  The use of Salt could save us from a lot of problems that would weigh heavily on the budget if Salt had not shown up.

Salt as Seasoning
Let us start using the commodity from inside the house. Here we use small amounts of Salt in our foods when cooking because we know that Salt brings flavour to cooked meals. Our bodies also need some Salt to function normally.
Stain Remover
Salt is an excellent stain remover. We all know by now that Curry stain is tough to wash out when spilling on your kitchen towel, table cloth, or even your kitchen rug before your range.
How to Use Salt to Remove Stains
All you need to do is to dust a little salt on the stained area and allow it to melt by the natural air, you will then wash with water, and your stain is gone. All the stains are gone.
 Mind you; Curry stain is not the only food stain that salt will remove; I say, Curry because I know it to be a stubborn stain to be removed.
Whatever stains your clothes, sheets, towels, etc. Salt is an excellent stain remover. You can always put salt to the test.
Medicinal Values
Salt works in many areas of our lives without being credited. Salt is a medicine whether you believe it or not. Salt added to herbs like Gully Bean Leaves, and Jockey Saddle proves as great cold medicine.
As also Salt relieves Sour Throat. For this you will need to add a pinch of Salt to water and Gargle until you feel the salt in your throat, spit out the water, repeat as is necessary, the salt removes the sourness Your throat is healthy once more.
Meat Preservour
In farmer days when there were no Refrigerators, people relied solely on Salt to cure meats. Even now in our time and age Pigs Tail and Corned Pork are available in Food Stores. It is Salt that does the Corning.
Stainless Steel Cleaner
Salt does an excellent job cleaning your Stainless-Steel Cookware and Kitchen Sink, for a more brilliant experience you should add some Baking Soda and Salt together, mix both for the application.
Fire extinguisher
You can use Salt as a Fire extinguisher, if you use a cold-Pot or grill in your house after you are finished using you can use some Salt to put out the fire, by sprinkling salt on the live coal. The Fire goes out.
Air Freshener
You might want to sprinkle your dish sponge with salt after use leave in salt water overnight for your dish sponge to have a longer life and a fresh smell
Coffee is known to stain cups. If you are one who loves the coffee but hates the stained cup, you could use lemon peel and Salt to remove the coffee stain from your container.
You should use Salt to clean up your Cutting Board. If you sprinkled your cutting board with salt after use, then use half of Lemon or Lime to scrub the entire board, give it a little time then wipe clean.
Egg Age Tester
You can use Salt to test the age of an egg before you break the egg. Add Salt to a container of water, enough for an egg to float in, and the fresh egg will float, the old egg will sink.
Clothes Colour Preserver
You can keep the colour of your clothes bright by adding some salt to your wash when washing an item of clothing for the first or second time
Cast Iron Cleaner
Householders generally use Steel Wool to scrub some stubborn surface and Grilled to remove the build-up that is on them, if you can use some Coarse Salt with the heated oil you will be able to remove all these build up from your cast iron.
Your Clothes Iron sometimes build up some metal stains like grime on its face. You can use Salt to remove the stain by turning your Iron to its highest setting after you have turned off the steam feature.
Then rub a cloth with Salt on the Iron metal face, for a safer cleaning exercise you might want to place the wet salted clothe on a level surface then run the Iron face down, as when you are ironing add a little more pressure to the iron for a more perfect clean.
It is now time for us to use some Salt outside of the house.
Cleans Oil Spillage
Many times, the Motor Vehicle leeks oil in the Garage and on the Drive Way, it gives an unpleasant appearance as well as it poses a threat to safety when walking over the spillage.
You can use some Salt to help you out with the issue. You need to sprinkle some Salt on the spilt oil surface the Salt will absorb the oil making it easy to sweep.
Insect Repellant
Ants have a way to make roads to your house during the nights in the mornings you will see their mounds alongside your house wall and sometimes even in your Garage as they want to enter inside your home.
 You can make a Salt Line barrier against the ants entering inside your house the ants will never cross the salt.
Keeps Cut Flowers Fresh Longer
You can use Salt to train your flowers to keep fresh after cutting even before you cut them, as you know that adding Some Salt to the water that you are using to water your garden kills bacteria.
Salt in the water feeds the flower with the ingredients to keep the flowers fresh and looking healthy for longer. You don't need chemicals to keep your Cut Flowers fresh when you train your Flower Garden to use Salt.
Treats Gum Issues
In addition to all the above. My Dentist advises me whenever he extracts my tooth. He said: (quote) Do not wash. When you get home remove the cotton, then rinse with warm salt water. (end of quote)
I do hope that this article helps you prepare to begin working from your home, as the kinds of work that you can be doing from your home are elusive.
 I do Affiliate Marketing that involves Niche marketing, and you can do the same. Keep in your mind that in a Niche market you can be like Salt involve yourself in almost anything. Follow me through this Banner let me show you how.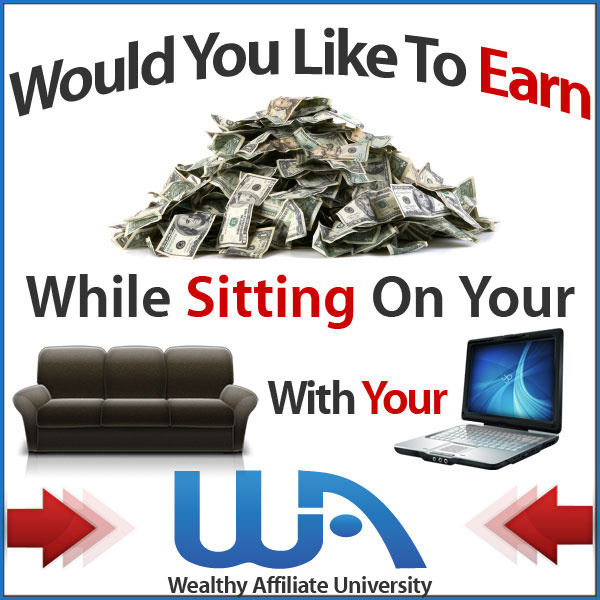 I like to hear from you. Please leave me your comment and question below. I will reply.